Sweeney Todd: The Demon Barber of Fleet Street at Trinity Rep
with a talk by director Curt Columbus Y'86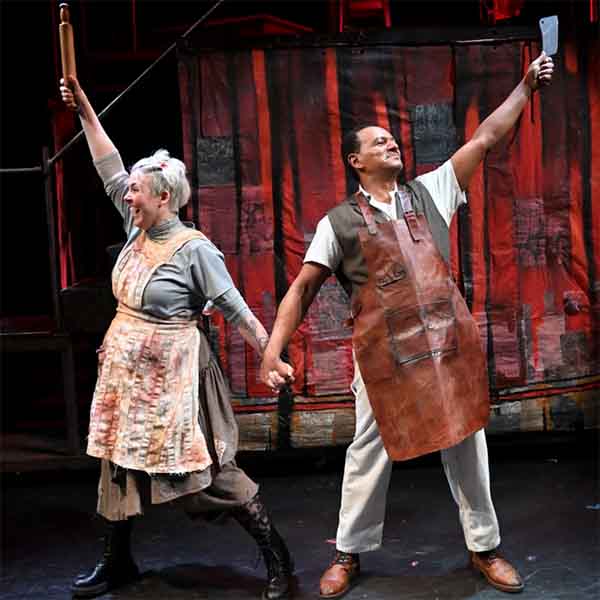 Rachel Warren as Mrs. Lovett and Erick Pinnick as Sweeney Todd. Photo by Mark Turek.
Wednesday, June 21, 2023
7:00 PM director's talk
7:30 PM curtain (run time 2.5 hours)
Trinity Repertory Company
201 Washington Street, Providence map
$60 per ticket
Registration is closed
Directed by our own Curt Columbus, YC '86, this Tony Award-winning, Stephen Sondheim masterpiece is one you can't miss "with the price of meat what it is." What's more, Curt, who is Trinity Rep's creative director, will give us a private audience to discuss the show, and we'll also be joined by Trinity Rep's executive director, Katie Liberman, Drama/SOM '13. (Yalies rule!) Your family and friends are welcome.
YARI has reserved 20 tickets at a group discount, and we must pay for the ones we will use on June 14. Please consider your ticket purchase to be non-refundable, though you may pass them to anyone you wish.
Our seats are in the center section, six or seven rows from the stage.
We may organize a dinner beforehand at a restaurant near the theater if participants are interested. There is a question on the registration form about that.
Questions? brian@yari.club