The Game Watch Party
with the Harvard Club of Rhode Island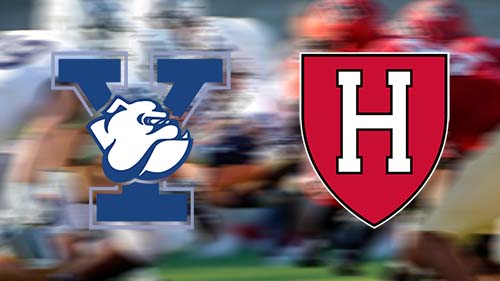 Saturday, November 19, 2022
Kickoff time at noon
Tickets Bar & Grille, 2nd floor
15 Aquidneck Ave, Middletown RI map
Buy your own food and drink
Who's coming? Waring Partridge '66, Eric Allen '76, Daphne Burt '78, Susan Daly '78, Ross Cann '85, Brian Wu '86 Art '88, Anne-Marie Fink '87, Eve Sterne '89, Alison Spadone '90, Stefan Pryor '93 Law '06, Jill Kern GSAS '95, maybe Bristol Maryott '07, Jennifer Roberts GSAS '15
You don't have to register, but we may be able to organize carpooling if you do.
Boola boola!
The 138th edition of The Game will take place at Harvard Stadium for the first time since 2016. (The 2018 Game was played at Fenway and the 2020 Game was cancelled.) Rhode Islanders can't be expected to drive all the way to Cambridge, but maybe you'll cross a bridge or two to shout over Harvard alums at our fun annual watch party.
You could watch The Game on ESPNU in the comfort of your own home, but why?
Questions? brian@yari.club